Our team is made up of qualified language teachers with diverse backgrounds in linguistics, education, academic research, curriculum design, and teaching abroad. We love all things language and we love helping people learn new languages systematically and efficiently. We are firm believers in the experiential, communicative, and immersive approach to language teaching. We're passionate about using our combined experience and skill sets to create quality language learning experiences for our students.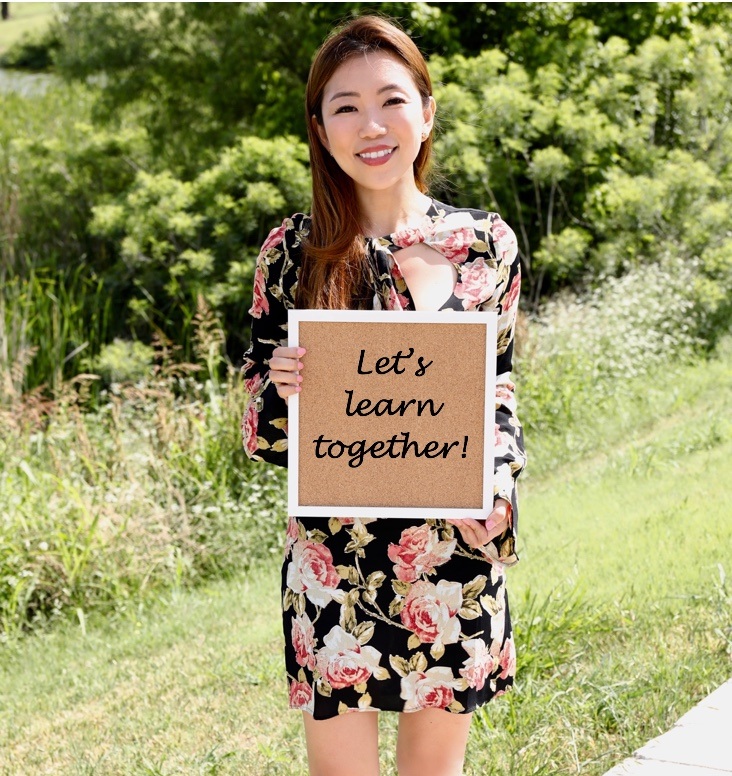 Lisa Jeon Ox
Director of Language Programs & Korean Language Instructor
Lisa is a linguist and language educator. She has more than a decade of experience developing, coordinating, and teaching language programs in the United States, Mexico, and South Korea. Lisa earned her Ph.D. in Linguistics from Rice University and her M.A. in Linguistics with TESOL certification from the University of North Texas. Lisa loves working with language learners and is energized by their goals. She thrives on understanding their challenges and creating a complete plan to get them where they want to go. She enjoys being a part of someone's world-view-expanding journey to discovering, learning, and speaking a new language.
Evan Oxenhandler
Operations & Quality Assurance Manager
Evan is an experienced educator with his M.A. in Music and training from the Berklee College of Music and the Division of Jazz Studies at the University of North Texas. He is a talented jazz guitarist and has taught and developed courses for many prestigious music institutions. Evan manages the daily operations of our language school and measures and maintains the quality of our facilities and services. He is also a polyglot! He speaks English and German and is currently working on improving his Korean and Spanish language skills.
Kendall Mila
Communications Manager, English & Spanish Language Instructor
Kendall is a passionate educator, creative writer, and professional editor. She has worked as an ESL teacher for six years, working with international students from a variety of backgrounds and across all levels at the university level and for a private language center. Kendall has an M.A. in Linguistics and English as a Second Language and received her TESOL certification from the University of North Texas. She also has a B.A. in English and Spanish. Kendall loves teaching and helping students achieve their greatest potential. She believes in keeping an open mind, having respect for different learning styles, and appreciating the cultures and customs of other people.
Tyler Paul Utt
Chinese, Japanese, French & German Language Instructor
Tyler was born on Hangul Day and has always been fascinated with languages. Growing up he attended school in the Netherlands, the US, and Germany, and he holds degrees in Linguistics from UT Austin and the University of North Texas. He has taught English in China and Japan, and has worked as a documentary linguist on the Burushaski (Pakistan) and Lamkang (northeast India) languages, contributing to dictionaries, writing systems, and grammatical analysis. He currently teaches Chinese, Japanese, French, and German at LanGo Institute, and specializes in teaching students how to master pronunciation and inflection.
Marcus Rodriguez
Spanish Language Instructor
Marcus is an experienced language educator, focusing on Spanish and Hispanic Linguistics. He received both his B.A. (2011) and M.A. (2015) in Spanish from the University of North Texas, where he currently teaches undergraduate Spanish language courses for the Department of Spanish. He has also worked abroad for the Government of Extremadura, Spain, teaching English in both primary and secondary institutions between 2013-2014.
Levi Acord
Intern & Language Teacher-in-Training
Levi is almost finished with his Masters degree in Linguistics from UNT, and has a Bachelors degree in Linguistics with an Anthropology minor. He hopes to go on to get his PhD in documentation and revitalization of endangered languages and would also like to teach languages abroad. He has studied German, Chinese, Japanese, Hindi, and Spanish. While he doesn't speak these fluently, he is learning and also has a deep and abiding respect for different languages and cultures. He enjoys teaching and is motivated by watching the students come to understand something that they didn't before.
Jared Almand
Intern & Language Teacher-in-Training
Jared is a current undergraduate student majoring in Linguistics at the University of Texas at Arlington. With a minor in Korean and on track to earn certification in TESOL, Jared hopes to teach English abroad in Korea and elsewhere. He also a background in the German language.
Marison Clayton
Intern & Language Teacher-in-Training
Marison graduated this past December from University of North Texas with degrees in Spanish and Speech Language Pathology (SLP). She studied abroad in Costa Rica the summer during college and this experience really developed her knowledge and understanding of Spanish and overall love for learning new languages, traveling, experiencing different cultures. In the future, Marison would love to teach English abroad for a few years before returning to graduate studies in SLP. While Spanish is the only other language she has formally studied, she is interested in continuing to study languages and linguistics and is so excited to be a part of the LanGo team!